Company Profile
Company Mission statement
" To perceive and satisfy the Identification, Security and Occupational Health and Safety requirements of the African continent and deliver quality service and products, while building and developing skills and awareness around our local and International brands.  "
Since Doculam's birth in 1979, we continue to strive to stay abreast with the ever increasing pace and development of technology while supporting our long standing International and local brands. Listening to our clients' needs and finding solutions to solve their challenges remains a key focus. Sales are vital to any organization, but we pride ourselves on upholding the reputation of our brands as well as the service and support we offer around them. Our national SA infrastructure and growing distribution network in Africa along with the skills development of our partners help us to continually achieve this goal.
In Identification, Doculam has secured government, corporate, education and industrial contracts to supply identification equipment, cards and solutions to meet our customers' requirements. In Security, although our main focus is to reduce the varying threat and theft risks in the government, corporate, industrial and private sectors, Doculam has also proven that it is capable of performing on the world stage after being awarded preferred supplier status for the national supply, installation and support of access control screening equipment for both the ICC Cricket in 2003 and FIFA World Cup Soccer in 2010.
In Occupational Health and Safety we have developed long standing relationships in the industrial sector to help curb their ever increasing 'alcohol in the workplace' woes while we continue to work with law enforcement and traffic officials nationally to keep death off our roads in South Africa. Doculam are sponsors of alcohol measuring equipment to the Road Traffic Management Corporation in support of the Decade of Action for Road Safety 2011-2020.
With a collective value of over a century of experience in management, sales and technical teams who are well trained in product sales and customer service, we continue to strive for the highest level of customer satisfaction. Through honesty and integrity we have earned the trust of the greater Identification, Security and Occupational Health and Safety sectors in Africa for over 40 years and will continue to maintain the same level of service for many years to come.
Core Activities
Identification Systems & Consumables
PVC Card Printers & Consumables
CardPresso ID Software
Digital ID Systems
Badge holders and clips
Lanyards
Access Control Cards
ID Card Production Service
Alcohol & Drug Screeners
Alcovisor Mark X Breathalysers
Alcovisor Mercury Breathalysers
Red-Line Disposable Testers
Disposable Drug Testers
Security
Garrett Hand Held Metal Detectors
Garrett Walkthrough Metal Detectors
Garrett Hobby Detectors
X-Ray Machines
Body Worn Cameras
Occupational Health and Safety
OSPAT (Technology measuring human performance)
Shareholding/ Ownership
Shareholding/ownership:
| | | |
| --- | --- | --- |
| Name | Citz | % |
| Elayne Tranter | SA | 70 |
| Nikki Robarts | SA | 10 |
| Fiona Roden | UK | 10 |
| Shaun Stanley | SA | 10 |
Board Members:
| | | |
| --- | --- | --- |
| Name | Exec | Non |
| | E | N |
| Elayne Tranter | √ | |
| Nikki Robarts | √ | |
| Fiona Roden | √ | |
| Shaun Stanley | √ | |
* British Passport No. (Permanent Residence/S.A. Citizenship application being processed).
Sponsored Charities
Rally to Read
Doculam has been a participating sponsor every year since 2003 and continues to support this worthy cause.
Doculam was proud to support the Western Cape Rally to Read 2012 Weekend Programme
The Western Cape chapter started in the Ceres Valley on the 5th and 6th of May this year. Visits were made to schools in the Warm Bokkeveld – to the west of Ceres – and in the Koue Bokkeveld – north of Prince Alfred Hamlet. Books and other materials were delivered for all grades and presented to each school. There was a symbolic signing of the contracts between the school and the project and a short tour was given to all of the visitors.
The Rally will work in support of these 14 schools for 3 consecutive years: 2012, 2013 and 2014. In 2018, the schools will be revisited, for a 4th year of support, to help add further momentum to the school's efforts towards excellence.
The birth of the Rally
The Rally to Read was launched in 1998 when the HSRC (Human Sciences Research Council), approached McCarthy to lend them a 4×4. Such a vehicle was required by the HSRC to reach some of the most remote rural schools in KwaZulu-Natal as part of a study of school resources.
Upon their return the researchers shared with McCarthy the schools' desperate lack of educational resource and one of the most successful rural educational initiatives in the country was born.
The early years
R180 000 was raised in the first year and 80 sponsors and volunteers in 4x4s delivered books to the schools in the Nkandla district. Teachers at these schools were also provided with a two-year development programme, run by the READ Educational Trust.
What was to be a once-off expedition quickly became a national project. The Financial Mail became a co-organiser of Rally to Read and sponsorship from South Africa's business community was raised.
Since inception, over R31-million has been spent on improving the quality of education at 554 remote, rural schools.
Doculam is still a proud supporter of this charity and circulate the champters amongst our staff around the country so that they can all have a turn to experience the wonderful thrill of giving books to disadvantaged communities. Each experience is priceless and leaves you with a lump in your throat and an appreciation for all your blessings in life. This year, 2015 we will support the Western Cape chapter.
Visit Rally to read website and become a sponsor:  www.rallytoread.co.za
SAMLYN Educentre
What is Sam-Lyn Edu Centre?
Sam-Lyn Edu Centre is a non-profit organisation started  in the double garage of our home in the rural village of Weenen KwaZulu-Natal. The aim is to upgrade children's English as this is a need that we have identified, having worked in schools in the area over the past nine years.
The Education Centre in our double garage no longer runs as we have relocated, but Sam-Lyn continues to run from our home in Pietermaritzburg. We now work with two rural schools outside of Weenen. We have already helped establish a library and put up signage at Kopleegte Primary school as well as set up libraries in their Foundation Phase classrooms. At the moment, we are working on helping establish a library at Mkholombe Primary where the principal is extremely eager to start other initiatives to enhance reading at her school.
The children at these schools face many adverse conditions as well as poor infrastructure, making teaching and learning extremely difficult. It is our vision to draw alongside these schools and do all that we can to upgrade their English at primary school level.
We will not only support in the ways indicated above but will also be supporting in terms of mentoring and workshops with both of us having taught in rural schools as well as having run one. Les is a highly experienced school principal having also worked with the Department of Basic Education and so we are able to work with these educators and children from a position of understanding and first-hand experience.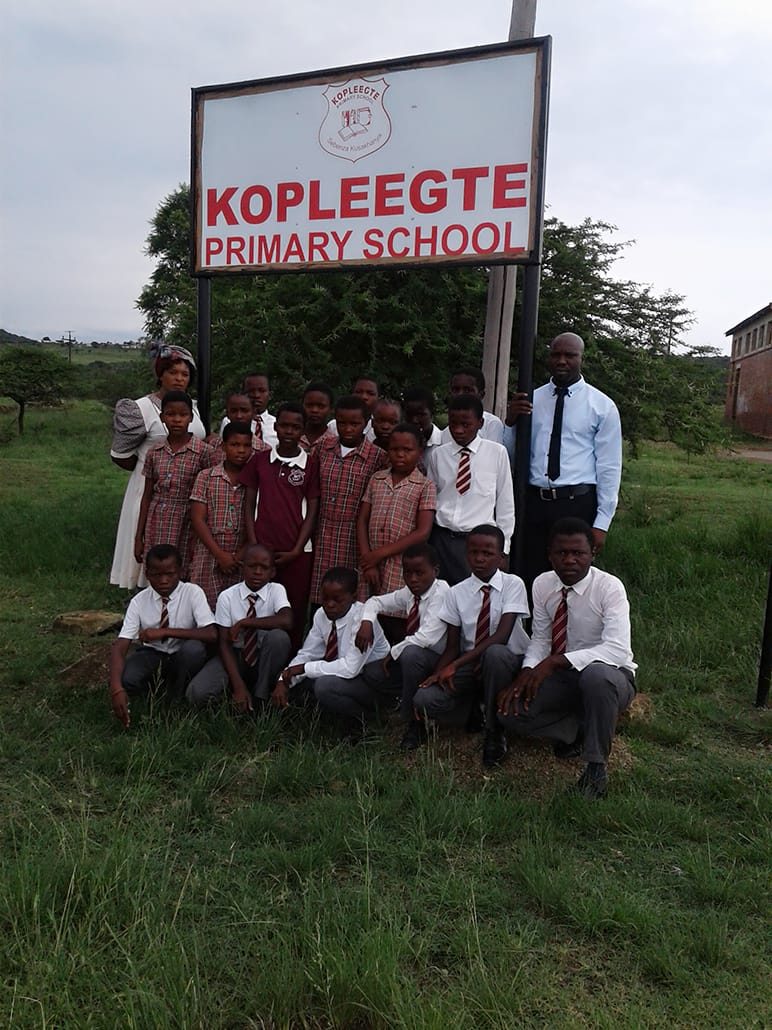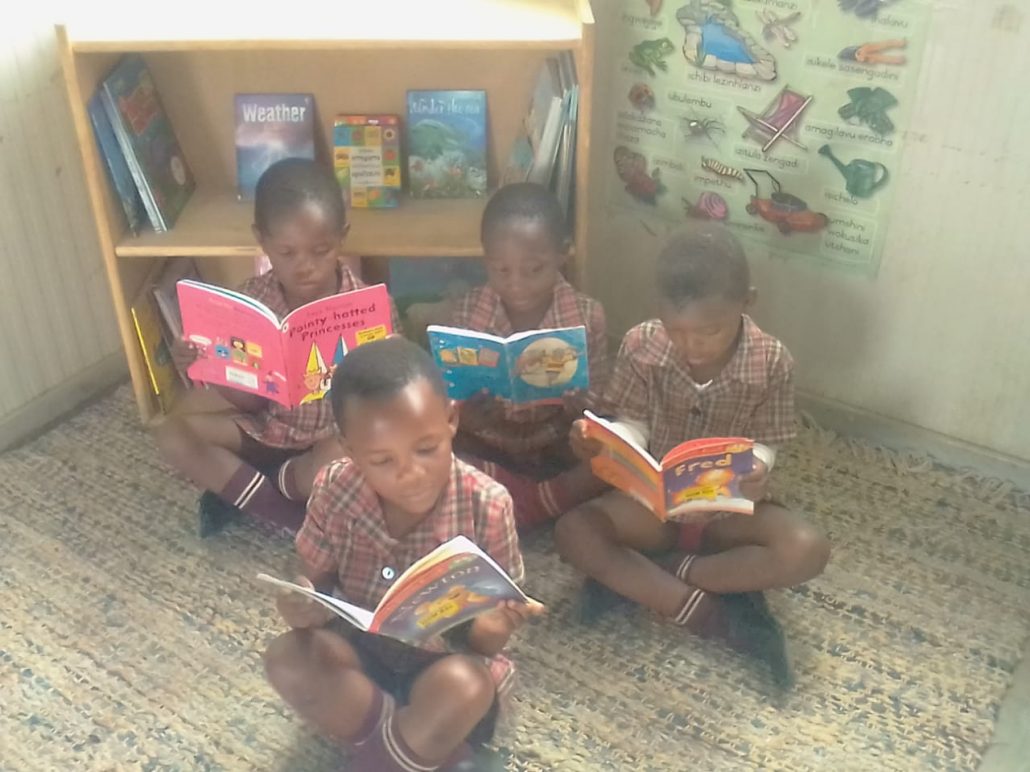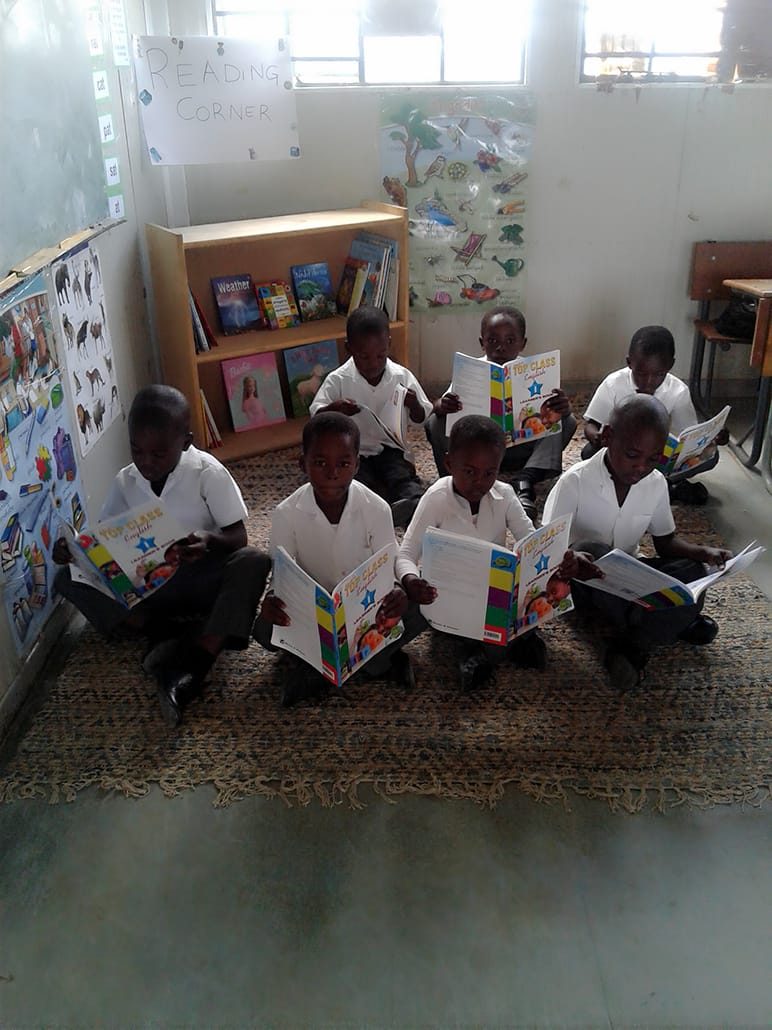 Other sponsored charities
Girls and Boys Town

The name Girls and Boys Town is synonymous with the peer-group system of self-government – a unique concept where youngsters are significantly involved in decision-making concerning their own affairs.
Under the guidance of adults, the kids actually govern themselves, electing their Mayor, Councillors and Managers who make the rules and see that they are kept. This capitalises on the teenage desire to be admired and respected by their peers, forges great leadership skills and instills responsibility and values for life.
Visit Girls and Boys town:  https://www.girlsandboystown.org.za
TAFTA (The Association for the Aged)
TAFTA is a registered non-profit organisation (NPO 002093) dedicated to the alleviation of distress and the promotion of the welfare and happiness of aged person living in the Durban area. …
Visit TFTA On:  https://www.tafta.org.za
Members Of
Security Association of South Africa
The South African Security Association (SASA) was formed 47 years ago in 1964. During this time, the security industry was growing and a considerable amount of fragmentation was taking place, creating awareness and a need for a common voice.
The association was formed as a representative for all security aspects in South Africa, an advocate for industry and a custodian of professional business practices. SASA ensures industry representatives and businesses are professional institutions who are compliant and abide by the laws that govern the industry.
In today's tough economic times, many corporations tend to seek the cheapest option to secure their premises, stock and intellectual property. Unfortunately, this practice brings about the influx of fly-by night security companies who do not comply with industry standards, employing unqualified personnel, paying low wages and charging low service rates.
SASA believes in and supports the pursuit of business to improve the material well-being of the whole society through:
The provision of security goods and services.
The creation of opportunities for men and women to use their unique skills for their own development and that of society.
The achievement of these goals is honourable and deserves recognition and reward.
All organizations have a choice whether or not to use ethical means to achieve these honourable goals. In this regard, SASA believes organisational practice should be measured by moral standards comparable to those applied to individual behaviour.
The stake holders of our association have an ethical duty to increase their enterprises productivity, while protecting the physical, intellectual, material end emotional well being of their clients, each other and members of the public.
SASA believes the essence of this ethical duty involves:
Providing value for customers/employers
Communicating internally and externally with integrity
Maximizing contributions to the enterprise with due reward
Eradicating dishonest commercial and professional conduct
PSIRA
The mandate of the PSIRA derives from the Private Security Industry Regulatory Act 56 of 2001. The primary objective of the authority are to regulate the private security industry and to exercise effective control over the practice of the occupation of security service provider in the public and national interest and the interest of the private security industry itself.
Chamber Of Commerce
The Durban Chamber of Commerce and Industry is a vibrant organisation, which is fortunate enough to function in a rapidly growing region. Durban's position as an established economic hub due to its port, together with the current infrastructure development occurring in the region, makes the business sector all the more significant.
The Durban Chamber of Commerce and Industry has mushroomed, from its small beginnings in 1856 to a substantial association, with a membership of approximately 3 200 businesses, respected by its sister chambers throughout the country. We continue to add value to our chamber members through our robust interactions and partnerships with both the private and public sector. These initiatives are over and above the many great services offered by the chamber, as well the business information that we distribute to our members, as well as the entire Durban business community.
Wildlife Society of South Africa
WESSA (the Wildlife and Environment Society of South Africa) is a truly South African non-government organisation (NGO) with a proud history in our country. For 85 years WESSA has proactively engaged with the challenges and opportunities presented by South Africa's unique natural heritage and the social and economic systems that depend on it. As a membership-based organisation we have sought to "promote public participation in caring for the Earth" and to build capacity for conservation and sustainable development in a broad cross-section of South African society.
WESSA works to ensure environmental sustainability for current and future South African generations. We focus on the sustainable and equitable management of our natural resource base by building society's environmental sensitivity and competence by calling to, and working with, communities and individuals to move from current to more sustainable action. Our mission to promote public participation in caring for the Earth is expressed in the diverse and dynamic collaborative partnerships that WESSA creates to enable its work. Working within the vital sectors of water, biodiversity, energy and waste, WESSA is a preferred project implementer nationally, regionally and internationally.
Successful Projects
FIFA 2010 WORLD CUP SOCCER
Doculam (Pty) Ltd was awarded the preferred supplier status to the FIFA 2010 World Cup Soccer tournament for the supply install and on-site support of the access control screening equipment for all 11 stadiums in South Africa. from conception to completion all doculam technical staff kicked in like real champions. We delivered and installed over 1000 walkthrough metal detectors to 11 stadiums in as many cities in South Africa. The tournament started with a number of trial runs mentioned below and spanned almost 9 months of dedicated time to making sure the tournament ran flawlessly. Doculam technical staff trained over 2000 guards on the use of the Garrett metal detection devises along with some basic crowd control techniques. We were exceptionally proud of our team and the professionalism with which they carried out all aspects of this project. Doculam played a key roll in securing all venues for the duration of the World Cup Tournament and are very pleased that we were able to help deliver a safe and secure tournament.
Vodacom Challenge 2006
After their flawless achievement of supplying, installing and maintaining the magnetometers for the ICC Cricket World Cup 2003 tournament, doculam was called on again for their expertise in electronic screening for the Vodacom Challenge soccer event.  Manchester United, Kaizer Chiefs and Orlando Pirates played in a round robin tournament, which saw Kaizer Chiefs take the trophy in a shoot out penalty at Loftus Stadium in Pretoria on 22 July 2006. Well done Kaizer Chiefs! The fixture spanned across the entire country kicking off in Durban at the ABSA stadium on 15 July between Manchester United and Orlando Pirates.
Next was the game between Manchester United and Kaizer Chiefs, hosted at Newlands Rugby Stadium in Cape Town on 18 July, followed by Pirates versus Kaizer Chiefs at the Royal Bafokeng stadium on 20 July in Rustenburg, with the final between Manchester United and Kaizer Chiefs being held at Loftus stadium in Pretoria on 22 July. This event marked the first time that magnetometers (metal detectors) were used for an international soccer tournament of this nature in our country. T he successful use of electronic screening devices proved that the level of security required by F IFA is achievable in South Africa and soccer spectators should get used to emptying their pockets when attending matches in the future.  Completion of this tournament marked doculam's 102nd event where they have been called upon to supply, maintain and support the magnetometers.
Says Chairman Elayne Tranter: "I am exceptionally pleased with the results of our first soccer tournament in South Africa and I am sure that this and future tournaments will further support our knowledge to deliver electronic security screening of the highest degree in 2010 if called upon. Special thanks must go to our dedicated staff at doculam and all the roll players that assisted us on the ground in all participating regions of the country."
Reference Letters