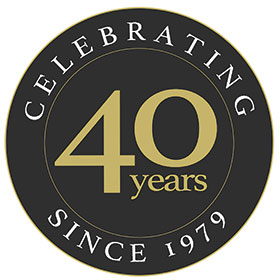 Published online by Hi-Tech Security Solutions.
In November 1979, doculam opened its doors in Durban for its first year of trade. A bright yellow Passat diesel station wagon with doculam across the body, loaded with brochures for ID systems and pouch and roll laminators was all that Elayne Tranter, founder and now chairman of doculam, had to show her clients when she embarked on the challenge of growing a new business in South Africa. Stock only arrived six months later as the US principal did not have an export licence.
Forty years down the line, with Shaun Stanley now the company's managing director, doculam has survived 10 South African presidents spanning over four decades and has grown into a multi-million rand business with five branches supplying and servicing Africa. Political agendas, policy changes, technological advancements, a private security boom in SA, an extremely loyal customer base and a dedicated and long-standing staff complement are some of the main contributing factors that have led to doculam becoming the success it is today.
Add to this some of the company's international achievements over the years, like the supply and support of walk-through and hand-held metal detectors at the 2003 ICC Cricket World Cup and the 2010 FIFA Soccer World Cup.
The doculam product range has advanced into a wide range of international and locally manufactured products over the years, consisting of alcohol breathalysers, metal detectors, ID card printers, ID software, ID and printer consumables, access cards, guard monitoring systems, body-worn cameras, and occupational health and safety management systems (Ospat).
Small business support
The advance of communications and IT technologies has made the setting up of a business for national and international trade a lot simpler and more cost effective than it used to be 40 years ago. As this technology continues to advance and help develop doculam's business sector, Stanley says the company aims to support entrepreneurial growth in Africa by empowering smaller businesses to trade with doculam, "while we offer the backup and technical support they may sometimes lack.
"The service backup we supply will enable these companies to offer equipment to government and the private sector without worrying about how they will support the product. It is important for us to provide this support in order to maintain the brand reputation we have built up under the doculam banner."
Trading in the Security, ID and Occupational Health and Safety sector remains doculam's main focus, however, and with the fast-moving pace of technology it will continue to strive to make contributions in the technology field where it is most needed and sought after.
"Our distributor and reseller networks continue to expand as we set our long-term goals to align with making a positive contribution to the growth of our country's economy, employment and education," adds Stanley. "A huge thank you goes out to our customers and staff, without whose dedication and support, our history and our future would not be possible. Look out for our marketing campaign as we invite you to join in celebration of our 40th anniversary."
To read the full article, please follow – https://www.securitysa.com/9034r
https://doculam.co.za/wp-content/uploads/2020/09/small-logo.png
0
0
Doculam
https://doculam.co.za/wp-content/uploads/2020/09/small-logo.png
Doculam
2019-12-02 17:01:53
2020-07-08 15:00:46
doculam celebrates 40th-Anniversary